"Stella Mare – Maersk Line in Albania"
Through weekly service of Maersk Line and Sealand to port of Durres-Albania, Stella Mare

is in position to offer door-to-door services in Albania and Kosovo from/to almost any destination
world-wide, as well as maritime transport to almost all ports around the world!
Stella Mare shpk has a mixture of experienced and focused managers and young, motivated and well qualified operational teams engaged in providing most efficient and most professional logistic and transport solutions. Supported with many powerful Maersk web systems, Stela Mare can provide requested rates and status of your shipment in minimal possible time.
Our customers appreciate a professional, serious and above all dedicated approach. Each costumer is treated individually and our support is constituted around their needs. Efficiency, fairness, and transparency are fundamentals of our attitude towards our customers. Aiming at creating long term relations and trust – which we strive to earn anew with each encounter.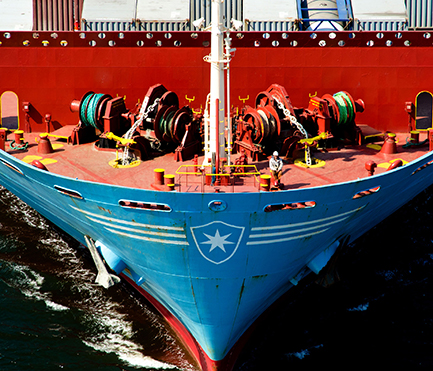 Maersk line:
With over 630 containerized vessels, Maersk has the largest fleet of vessels and the best global network for the fastest and most direct route for shipping containers. Maersk is an integrated container logistics company working to connect and simplify its customers' supply chains. As the global leader in shipping services, the company operates in 130 countries and employs roughly 79,900 people with the yearly net profit of approximately 1 billion dollars.
Sealand – A Maersk Company:
Sealand – A Maersk Company is a European and Mediterranean shipping line, powered by Maersk. In Europe Sealand combines passionate local teams with an unrivalled global network to move cargo quickly and efficiently. With fast, flexible service and local offices in almost all markets, Sealand makes intra-European container shipping simple and straightforward.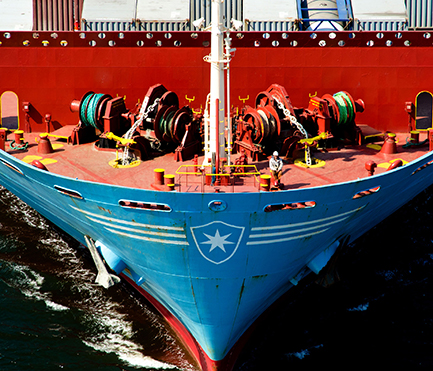 Founded in November 2016, Stella Mare Shpk is official Albanian and Kosovo representative of the ocean carrier no.1 in the world – MAERSK LINE and its sister company: SEALAND. Through service of Maersk Line and Sealand, Stella Mare is in position to offer door-to-door services to almost any destination world-wide, as well as maritime transport to almost all ports around the world. Stella Mare shpk as agents of Maersk Line offers suitable container types for any kind of cargo. The containers supplied meet all ISO requirements as well as the latest safety regulations.
Park Gate, Elbasan's street
11th floor, app 80, Tirana, Albania
+ 355 69 20 30 393
+ 355 69 80 40 122
+ 355 69 40 30 773